The Kerry Blue Terrier Association (KBTA) was founded just after the Second World War in 1947 by a dedicated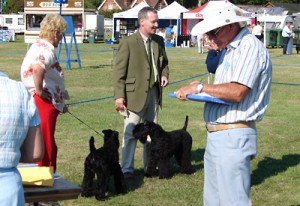 band of Kerry enthusiasts to promote the interests of the breed and have a place to share ideas with like-minded people. The organisation is not for profit and supported by volunteers who dedicate their own time for the benefit what we consider a very special breed – the Kerry Blue Terrier.
Since then the Membership has grown and the Club also has Championship Show status.
We currently hold two Kerry Blue Terrier Breed Shows a year, and many of our members support the Breed classes at the General Championship Shows held all over the UK throughout the year.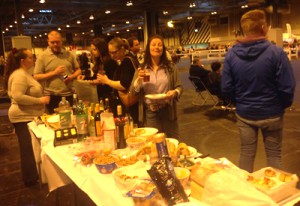 The aim of the modern KBTA is to promote the interests, well being and long term longevity of our wonderful breed and to encourage newcomers to participate in our events and have an active voice in highlighting the many benefits of owning a Kerry Blue a terrier. In the spirit of true collaboration we are embracing moving with the modern times we are in, the technology that goes with it and how much of a connected a World we live in!
Please come along to the shows where you can meet new friends and enjoy a day of Terrier Talk – you will be made very welcome.
We are currently updating our What's On and Show Dates areas on the website so please bear with us. If you've an event that you'd like us to consider featuring on our site please contact us.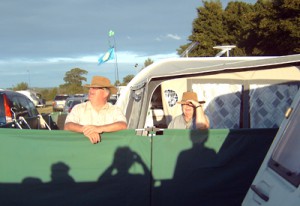 We welcome all newcomers to our Club whether you show your Kerry Blue or are lucky enough to have a pet dog as a member of your family. If you're interested in becoming a Member or supporting our organisation either through volunteering or making a donation for a specific part our work with Kerries please do get in touch.